For Choosing Altınbölme
6 IMPORTANT REASONS
Partition systems are a cost-effective, permanent and innovative way to make room for a special project or create a workspace for new employees. It can be removed, moved or reconfigured as needed.
Because We Are!
As Altınbölme Team, we have been here for years, we are like a family with our customers and suppliers. We use our talents, dream and energy by working for the better.
Price and Performance
With the experience of our 33-year adventure, WE KNOW WHAT TO DO in every project that comes before us.
We determine the material and semi-finished product selection according to our quality standards and solve 80% production, manufacturing and workmanship services in our own factory and reach the maximum level of quality control with minimum costs.
With our experience, we know what to do on the field, we identify and solve the problems we will encounter beforehand. We finish every job we have started with our own team, we carry out the final assemblies in the field with our own team, and we do our work without involving a subcontractor in order to eliminate surprise costs and the costs that will arise after use.
Considering the purchasing and usage costs, we pay attention to the product supplies, we make solution partnerships with the right brands, and we always show the products and services in accordance with the standards that should be at the best price.
We have been with our customers for the 33rd year, not only with the work we do, but also with the most suitable payment method and prices.
Our Systems / Our Solutions We Can Offer
We have system solutions that can meet every needs, which we have continuously developed to be the best for 33 years.
In Modular Partition Systems, our D100 - F100 - G100 and G50 Systems have proven themselves and can provide modular transitions within each other, seamless and high curved - max performance acoustic and isolation solutions - min. We make applications that offer glass transitions with thin lines.
In Movable Partition Wall Systems, it can be used in many prestigious projects such as hotels, ballrooms, meeting halls, culture and congress centers, universities, restaurants, banks and financial centers. we do. (Acoustic performance - Carrying capacity - max. Height levels - We have many alternative solutions that meet every need in terms of economic and park areas)
In door systems, we make applications that offer Acoustic - Hygienic - Automatic - Photocell - access controlled system solutions with glass doors - wooden doors - furniture doors and alternative door frame options to aluminum doors.
We make applications with premium systems that create economic or aesthetic, personalized or reliable isolated areas with not only 12mm - 18mm - 40mm - 100mm thickness options, HPL - MDF - CDF - Glass - options, and systems that offer solutions beyond the standard or standards. .
Our solution partners
We invest together with our solution partners in the quality of the service we provide.
With our 33 years of knowledge and experience, to continue to be a global brand in accordance with global quality standards, we have R&D investments with the same vision, add value to product development, invest in products and production, are experts in their fields, have quality certificates and test reports. We are solution partners with proven and proven brands that respect nature and comply with environmental protection policies.
We DO NOT try to reduce our costs by having the sub-industry production of the products we have supplied in the factory input goods and materials or by playing with their DNA and importing them! We work for the best price / performance by making solution partnerships with the right brands that comply with our expert quality standards policy, considering not only our input costs but also our usage and brand costs.
We Take Our Strength From Our Suppliers - WE RELY ON THE SERVICES THAT THEY PRODUCED
References
As Altınbölme, we have carried out numerous projects for 33 years.
We have hundreds of office projects - hospital projects, countless school projects and public projects that we have completed.

We have built thousands of square meters of modular office partition systems, we have used thousands of square meters of glass.In the 33rd year, we have used tons of aluminum and applied stylish, useful and long-lasting qualified systems suitable for the need.

Our references and happy Altınbölme customer family are increasing day by day.You can visit the references section of our website in order to follow up and get detailed information, you can visit our reference in any category you want, you can examine on site, you can listen to customer experiences firsthand and you can experience the customer experience of Altınbölme.
We are always here with the Best Reference and customer satisfaction for just some of what we can do and more.
You are
You should choose Altinbölme because you need a solution partner who listens to you correctly, determines your needs and understands you and then applies the solution to you, who has the ability to deliver flawless business delivery.

You should choose Altınbölme because you need someone who can meet your needs and who will always be with you who cares about your priorities.

You should choose Altınbölme because it meets your needs for solution partners who protect your budget, work meticulously, plan the finest detail and produce solutions.

You and your needs have always preferred us for the 33rd year, and you are the reason for choosing us today. We are always here because you are.
Glazed Partition Wall
34 years of
experience
Using the aesthetics of glass, which is hidden in its transparency and elegance, in the transition between departments, we create an independent glass partition office environment in the same space, and we develop solutions that will be together with individual but also thanks to its portable and ergonomic design, we design your glass office needs in line with your dreams, and create your glass room partition areas in any size you want.
We transform the spaces of banks, hospitals, offices, hotels, airports and many other institutions into more qualified glass partition systems, thanks to its redecourability, we can redesign the glass partition workspaces for your different needs.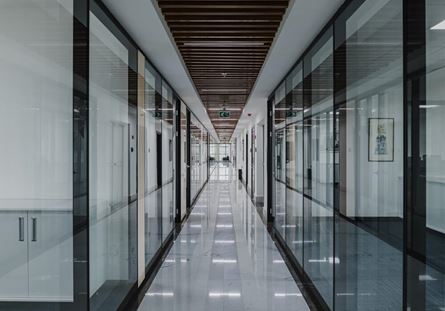 Single Glass Minimal System Application
Single glazed partition walls are preferred because they are more economical and easier to install.…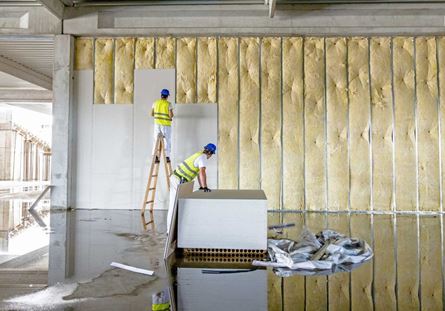 Movable Partition Wall Systems
Movable partition walls are the easiest and fastest way to create reserved partitions most preferred…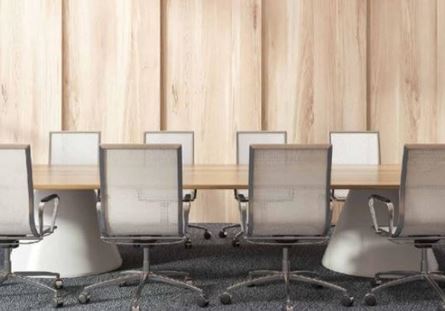 Wooden Partitions
Every detail with wooden partition wall systems, of your office is part of Alnowall's designs. We kn…